Captain's log, stardate 20230820
first • previous • random • next • last
Ditcherville #161 - I'm worried about AI!
Meanwhile, in Ditcherville...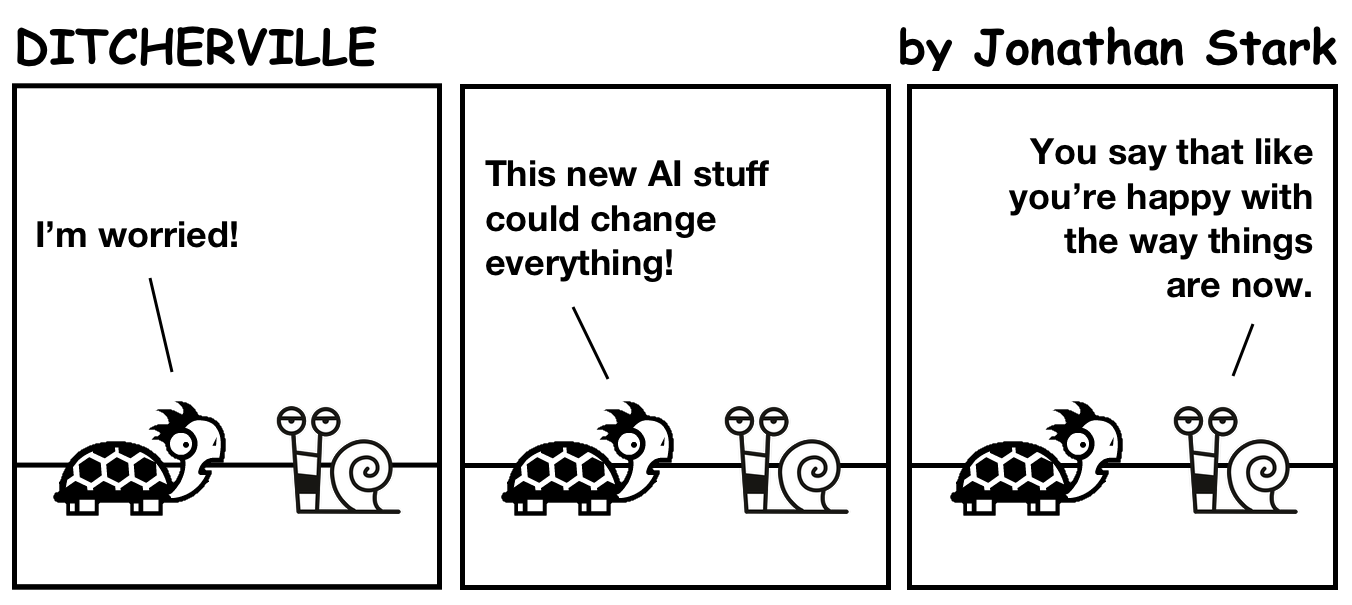 Yours,
—J
P.S. Do you feel like you're working harder than ever but not making any progress?
Enroll in my coaching community and get instant access to the answers you need to get your business unstuck.
Month, yearly, and lifetime options are now available.
P.P.S. Not a fan of group interactions? There's also a private backchannel coaching option that gives you unlimited 1:1 access to me in Slack.