Captain's log, stardate 20210912
Ditcherville #61 - Have you ever priced anything?
Meanwhile, in Ditcherville...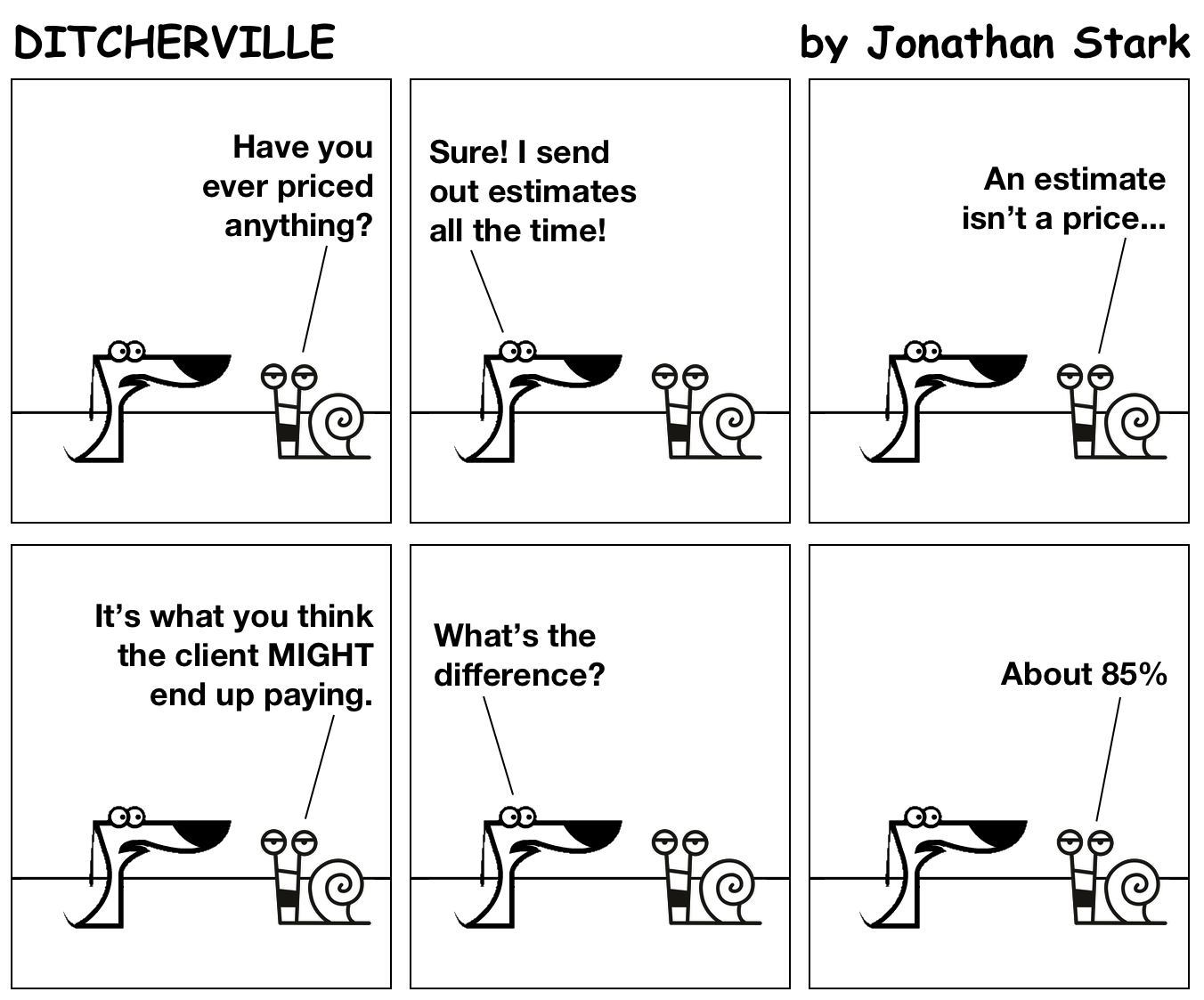 Yours,
—J
P.S. The Pricing Seminar kicks off tomorrow with lesson 1: Anatomy of a Project Proposal
Registration closes tonight at 11:59pm ET
I hope you'll join us.
This is the last session of TPS for 2021.