NOTE: This offering is no longer available! After doing roadmaps for a couple years, I saw enough of a pattern to turn it into a book. I left this page up for historical reasons only. — J
---
Coaching Roadmap
A 100+ page personalized plan with step-by-step instructions for reaching your business goals
Transform yourself from commodity freelancer to in-demand consultant
---
Don't worry, there's no risk or obligation and it's free to apply.
---
Not Sure How To Grow Your Software Business?
Your software business is stuck. You feel like you're on a hamster wheel. You're working harder than ever but not getting ahead. You're facing the same problems over and over again. You know you need to make a change but you're paralyzed by uncertainty.
You've tried to educate yourself about how to get your business out of this rut. You've read all the articles. You've listened to all the podcasts. You've attended all the webinars. You've read a small mountain of business books – but you can't figure out how to apply any of it to your business.
Imagine Knowing Exactly What To Do Next
Imagine this – Imagine being off the hamster wheel. Imagine working smarter, not harder. Imagine seeing those familiar old problems disappearing in the rear-view mirror. Imagine having the confidence to act decisively on growing your business.
Get A Personalized Plan From A Seasoned Business Coach
Get Unstuck – Often all it takes to get unstuck is to talk to the right person at the right time. Put the analysis paralysis behind you. Learn exactly what to do next. Book a live 1-on-1 roadmapping session with me now. Why?
I've been a solo software developer for more than a decade
I have delivered 1000+ hours of coaching to folks just like you
I routinely command an effective hourly rate of $2000+ per hour
Here's How It Works:
Our roadmapping session will take place over Zoom. Calls typically take 60-90 minutes, but we'll block out 2 hours just in case. You are welcome to record the call for future reference.
On our call, we first define the current state of your business. Then we identify your goals and the road blocks preventing you from reaching them. Finally, we agree to a set of tactics that fit your personality and taste.
Within a week, I will deliver a personalized, specific, step-by-step instructions for reaching your goals in a 100+ page roadmap report.
Sample Roadmap
Would you like to see a sample? Each roadmap is private, but I have uploaded the Table of Contents from a recent session. It should give you a good idea of what to expect:
Ready To Get Started?
Are you ready to take your business to the next level? Great! Apply for your roadmapping session by clicking the button below. The price is $1,295.00, which distinguishes those who are serious about their business, and is easily recouped through increased business and/or higher fees.
---
---
Insanity: doing the same thing over and over again and expecting different results. – Albert Einstein
100% Money-Back Guarantee!
I'm so sure that I can provide at least one piece of high-value advice that I offer a 100% money-back guarantee. If at the end of our call you feel you have not gotten your money's worth, just let me know and I'll refund your payment in full.
Wait! Don't Take My Word For it...
Here's what other folks have said:
I wish I could turn back the clock and I would have hired Jonathan when I first started my business - it would have saved me years of struggling. I always thought I could do everything on my own - but I hit a wall and realized I needed help to get to next level of my own game.

– Geneve Hoffman, 16 Hoops
---
Damnit, I wish I had the Stark mojo two months ago!

– Chris Ferdinandi, Go Make Things
---
Jonathan gave me a blueprint of exactly how to lay out a proposal, step by step, follow the numbers. Having this blueprint means now when I create a proposal I just have to follow the plan, check the boxes and I'm done. (Ok it takes a little more effort but that's how easy Jonathan has made it now).

– Casey Stevens, KissAutomation
---
Jonathan, you finally convinced me to drop the hourly rate. I'm done. I've now sent out two quotes without hourly rates. Just wanted to say thank you.

– Greg Colker, founder & owner of In Media Res
---
Jonathan is a wonderful mentor. He goes out of his way to help you and will ask and and say the things that – though you might not always want to hear them – are crucial to being successful.

– Don Levan, Vanguard CS
---
Jonathan coached me on refining my business's positioning to better address my dream clients. End result? I'm making more money, working with better clients, and much happier. His insight and business advice is incredibly valuable.

– Kai Davis, author of The Traffic Manual
---
I had a potential client haggling with me about a quote. I took Jonathan's advice and within 48 hours the client had agreed to my original price and was ready to get started immediately.

– Philip Morgan, author of The Positioning Manual
Still Have Questions?
What happens after I apply?
I will review your application and reply via email with payment instructions. Response time is usually about one business day.
What happens after I pay?
Once you submit your payment, you'll receive a link to schedule an appointment in my calendar. Calls typically take 60-90 minutes but we'll book 2 hours just in case.
What if I have a full-time job?
I can help you identify what to do to lay the groundwork for a smooth transition to self-employment. NOTE: You will need to carve out at least a couple of hours per week to act on my advice. If you can't make that much of a time commitment then I can't help you.
Are there other costs besides the roadmapping session?
No, nothing significant. I might suggest you buy a book or sign up for a service, but that's about it.
I'm nervous about sharing my business ideas...
Don't be. All information you share with me is kept in the strictest confidence. I've been consulting with companies for over a decade. If I had loose lips, I'd have gone out business years ago.
Will you sign an NDA before we speak?
No. For an engagement as small as this, it makes little financial sense to get lawyers involved.
I don't think I need help...
Everyone needs help. Even I ask for outside help when it comes to applying these same things to my own business. It's just too hard to see the water when you're swimming in it.
My situation is different!
In my experience, many aspects of business growth are more or less universal. The trick is knowing which to apply and how. If your business is so unusual that tried and true principles can not be applied to it, it might just be a bad model. P.S. I will help you determine if this is the case.
Can my business partner be on the call too?
No. This is strictly a 1-on-1 engagement. You are welcome to record the conversation to share with your business partner after the fact. If you would like to do live group work, my monthly coaching program is an option.
How long before I see results?
My tactics are designed to deliver results as quickly as possible with the least amount of effort. I'm a big believer in the 80/20 rule and gaining momentum with small wins. You should expect to see measurable progress in as little as a few weeks but big changes will take six to nine months.
I still have questions!
Still have questions? No problem! Please shoot me an email at jstark@jonathanstark.com.
Who Are You, Anyway?
Hi! I'm Jonathan Stark and I was a software consultant for the better part of fifteen years. I've given sold out talks on three continents, I am the author of five books, and I have helped brands like Staples, Time, T-Mobile, and others with their software strategy, tactics, and training. (You can check out my press page for more info.)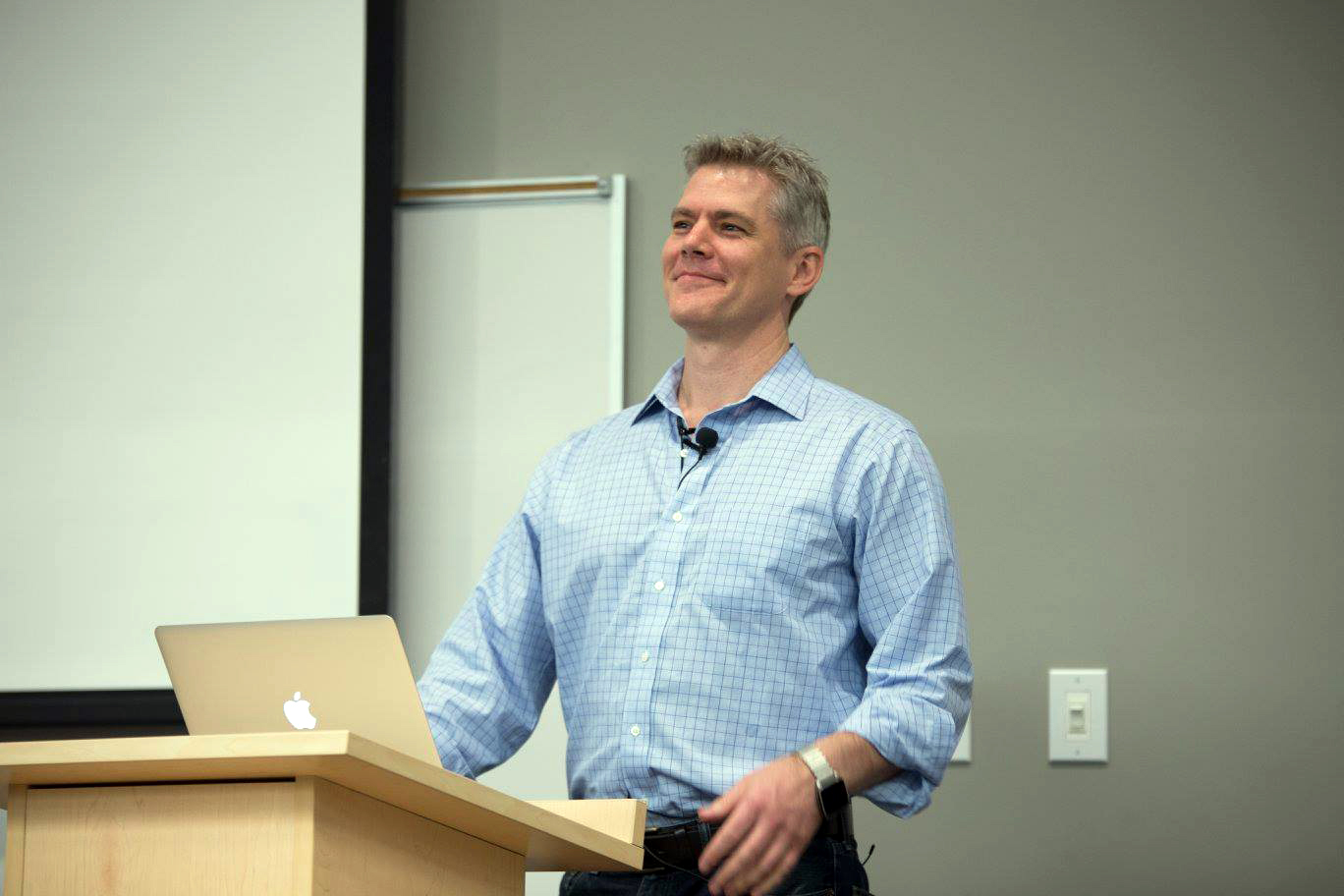 In my first year as a solo consultant, I doubled my income by ditching hourly billing for value pricing. I have over a decade of real-world experience successfully applying value-based theories to my own consulting work and that of 100+ business owners I have counseled. These days I routinely command an effective hourly rate of $2000+ per hour.
The unconscious acceptance of hourly billing as the best and only option for selling services is a collective hallucination that literally keeps me up at night. In fact, I consider it my mission in life to rid the earth of hourly billing. Care to join me? You'll be glad you did. 🙂
This Is Your Last Chance
You're running out of web page! Don't waste another year moving one inch in every direction. Apply for your 1-on-1 roadmapping session now:
---
Still not sure? Shoot me an email at jstark@jonathanstark.com and we can set up a time to chat.
---
My 100% Money-Back Guarantee: If you follow my advice and are disappointed by the results, I'll refund your money in full.
Availability Is Limited
I'm only available for a few live 1-on-1 roadmapping sessions per month. Scheduling is first come, first served. The sooner you apply, the sooner you will have the answers you need to get your business unstuck.
---