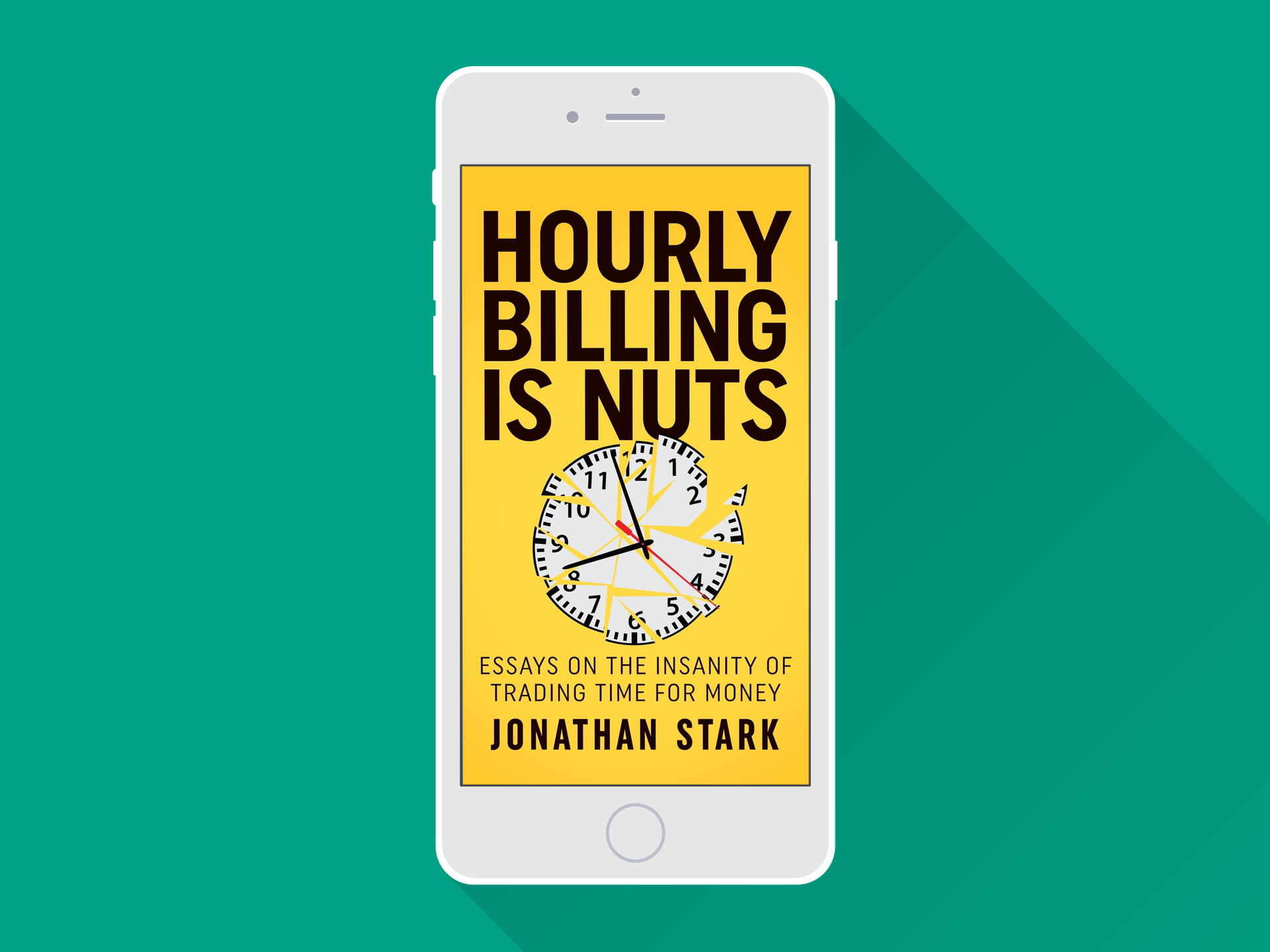 Every freelancer who bills hourly should be FORCED to read this book!

— Matt Inglot, Freelance Transformation
---
You Don't Know How To Increase Your Profits
You feel like you're on a hamster wheel. You're working harder than ever but not getting ahead. The idea of taking a vacation is laughable. You haven't increased your income in a year or more. You are bumping up against an invisible income ceiling and you have no idea how to break through it.
Imagine Working Less But Making More
Imagine getting off the hamster wheel. Imagine working fewer hours for more money. Imagine dramatically increasing your profits. Imagine gaining a sense of control over your cash flow. Imagine having clients booked out months in advance. Imagine being able to take a month off without a care. Imagine removing the lock that is holding your business back.
---
Jonathan, I landed a $25,000.00 monthly contract on account of the advice in your book. Thank you a thousand times over!!

— Sam Selikoff, Mirage JS and EmberMap
---
Stop Trading Time For Money
If you're like most people I work with, you bill your clients by the hour for your time. Hourly billing for professional services is a horrible practice for everyone involved. It devalues the expertise of the consultant and encourages mistrust in the client because the financial incentives of the two parties are misaligned.
Hourly billing is an approach rooted in scientific management of industrial age factories, and cost accounting practices in the legal profession. It was never meant as a method of setting prices for professional services and yet virtually no one questions it. Technically, it's not even a pricing method - it's a billing method, as the name indicates.
Sure, hourly billing is the norm with your colleagues and it's what your clients expect. But just because everyone does it doesn't mean it's sane. Billing by the hour is just as nonsensical as billing by the pixel, or by the line, or by the color. They are arbitrary units of measure that have nothing whatsoever to do with the outcome of the work.
I know you're probably thinking, "Er... no... hours are different because that's my TIME... and pixels or lines or colors, those aren't my time... and time is money... and something, something..."
I get it. This is hard to wrap your head around. But there is a better way...
There Is A Better Way To Price Your Services
The first step in increasing your profits is to shatter the illusion of hourly billing. I realize that "everyone" bills by the hour. I also realize that with enough discipline, it can be made to work reasonably well.
BUT...
As long as you bill yourself out by the hour, your clients will treat you as labor. Hired help. A pair of hands to be directed. You're better than that. You're the expert at what you do, your clients are not.
Stop letting clients tell you how to do your job. Take back control. Be the trusted partner that your clients long for. But you can't do so without changing your thinking. This book will help you see the light.
You need to sell your head, not your hands. Your expertise, not your labor. Outcomes, not activities. Benefits, not deliverables.
---
You will not meaningfully increase your profits until you break free of hourly billing.
---
OMG I loved Jonathan's advice about not tying final payment to the delivery! Worth the cover price just for that.

—Wes Garrison, Rails consultant and founder of databasically
---
Here's What You Get
Hourly Billing Is Nuts will give you the confidence you need to begin the transition away from a commodity position to premium pricing. You'll find dozens of essays that will convince you once and for all that trading time for money is absurd. You'll also learn about an alternative to hourly billing that will free you from the constraints of the time-based model. If you keep an open mind, internalize the stories, and implement my advice, the benefits will be life-changing.
---
There isn't another person in this world more qualified to write a book like this than Jonathan Stark. He's THE guru of value-based consulting. I highly recommend this book to anyone looking to escape the hourly treadmill (where you actually get punished for being more effective).

—Jane Portman, UI/UX consultant and founder of UI Breakfast
---
Immediately after your payment is approved, you'll receive download links for DRM-free copies of Hourly Billing Is Nuts in your preferred digital formats. This will allow you to read or listen on an unlimited number and variety of devices, in your favorite apps, with no annoying hoops to jump through.
A screenshot of the entire book... just look at all those value packed pages!
And since Hourly Billing Is Nuts is digital, you'll receive updates, corrections, expansions, and so on delivered directly to your inbox for FREE automatically. Pretty sweet, right?
If you're still billing by the hour then you must read Hourly Billing Is Nuts!

—James Pearson
---
Additional items included in the Complete Bundle
If you opt for the Complete Bundle, you'll also instantly receive: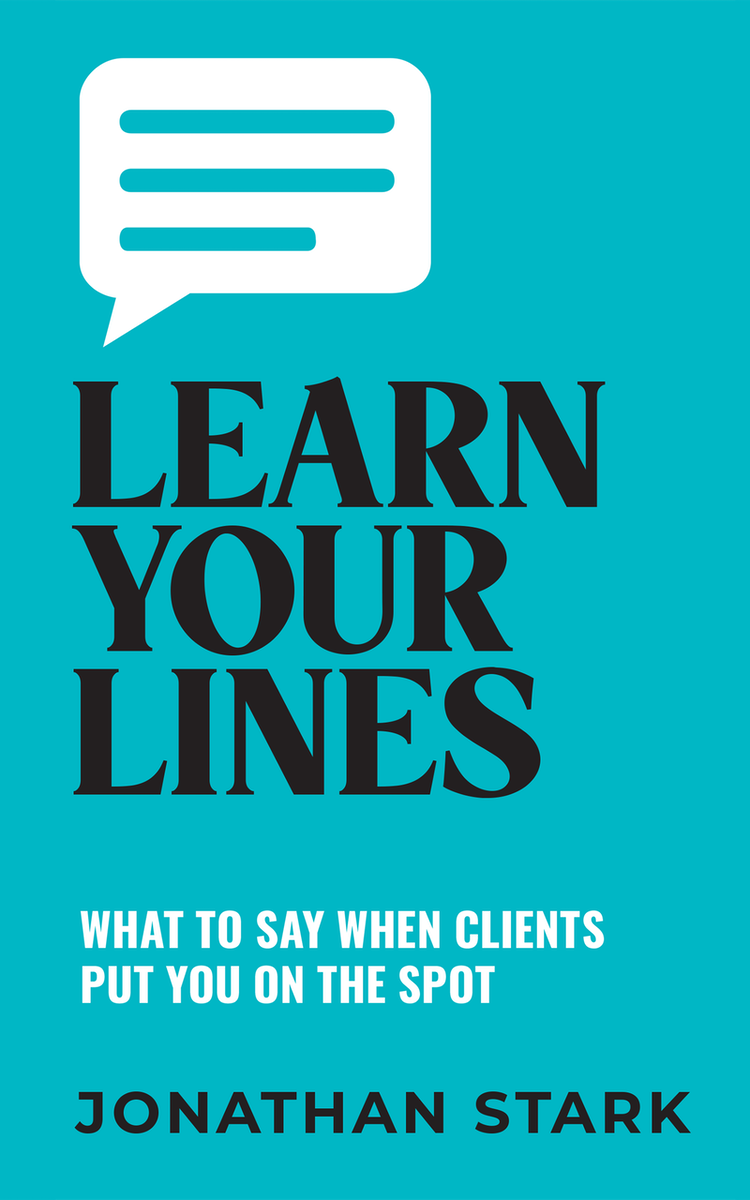 Learn Your Lines
Know Exactly What to Say When Clients, Prospects, Or Others Put You on the Spot
Valued at $29
In this 57 page handbook you'll learn exactly how to answer common client questions like:
"What's your rate?"
"Can you give me a ballpark price?"
"Will this be done by Black Friday?"
"We're a non-profit, can we get a discount?"
"You're the most expensive option, why should we pick you?"
"Do you guarantee your work?"
"Can we pay you 50% now and 50% on completion?"
And many, many more...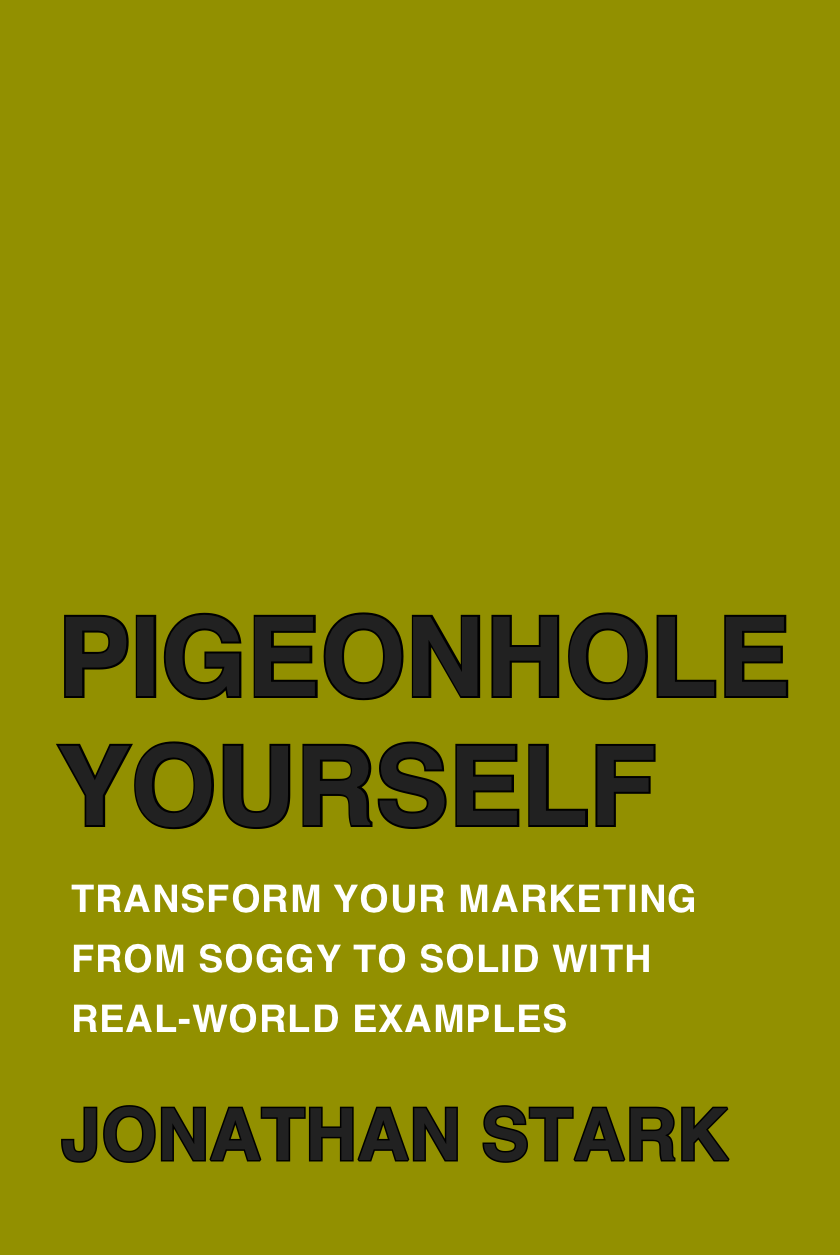 Pigeonhole Yourself
Transform Your Marketing From Soggy To Solid With These Real-World Examples
Valued at $29
In this 63 page handbook you'll learn:
The #1 thing you must do before engaging in marketing of any kind
How to get word of mouth referrals without even asking
The one thing to say when someone asks, "So... what do you do?"
The 4 components of a laser-focused positioning statement
The secret to differentiating yourself from your competition
and more...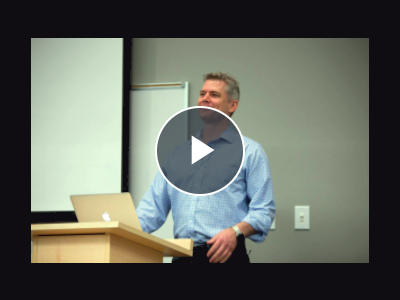 How To Increase Your Income Without Hiring Junior Developers
Valued at $99
In this 90 minute video, you'll learn:
How hourly billing limits the growth of your business
How hourly billing damages your relationships with clients
How value pricing works
How value pricing differs from hourly billing
How value pricing differs from fixed bids
How to transition from hourly billing to value pricing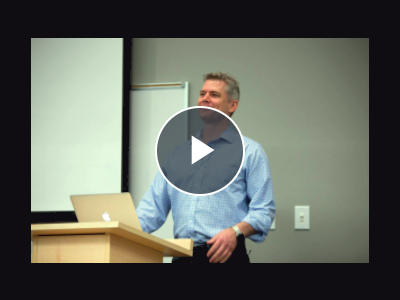 How To Price Your Services Without Leaving Money On The Table
Valued at $99
In this 55 minute video, you'll learn:
Why costs don't matter when pricing
How price affects cost
Where to set price relative to value and cost
How to increase your chances of closing deals at higher prices
How to make "middle option" pricing psychology work for you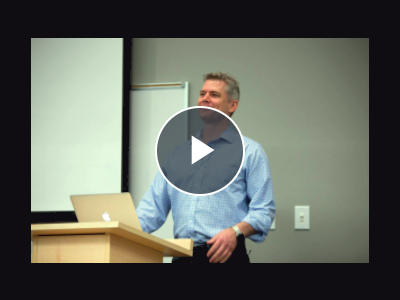 How To Write Proposals That Close Without Lowering Your Prices
Valued at $99
Video Description: Do you spend too many hours writing proposals, only to have them fall through after endless negotiations? You're not alone — and you can do something about it. In this talk, Jonathan will explain step-by-step how to significantly increase your odds of having your proposals accepted without question - and without lowering your prices.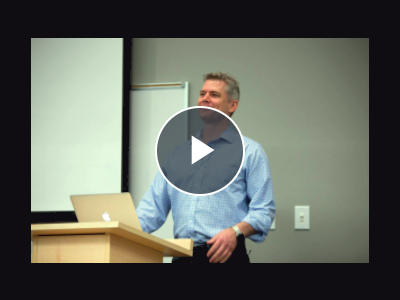 How to Prevent Scope Creep Without Writing Massive Spec Documents
Valued at $99
Video Description: If you're like most software developers, you have worked on projects that have suffered from severe scope creep. Scope creep is terrible for everyone, so why is it so common? And more importantly, what can you do to stop it? In this talk, Jonathan will explain why scope creep happens, how to prevent it, and why hourly billing, change orders, and massive spec docs are not the answer.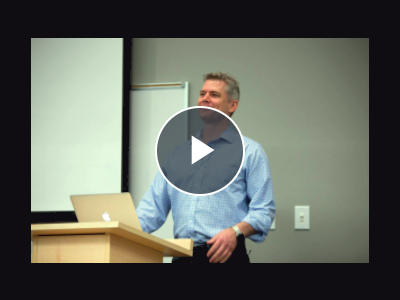 How to Handle Deadlines Without Agreeing To Them
Valued at $99
Video Description: Why do we pretend that our software is going to be perfect on some arbitrary future date? It's like setting a wedding date before you've asked anyone out! Any non-trivial software project is a collaboration between the consultant, a bunch of client employees, and sometimes even folks from third-party partners. To imagine that you personally have any meaningful control over the responsiveness of the participants is absurd. Sure, clients will continue to ask you to commit to project deadlines. But that doesn't mean that you have to agree to them. You just need to know how to handle the request.
Topics include:
How to politely NOT agree to deadlines
How to properly set client expectations
How to avoid the dreaded "50% on delivery" payment terms
And more...
Additional bonus included in the Complete Bundle + Coaching
Folks who want maximum acceleration for their business growth can select the top-tier Complete Bundle + Coaching which includes the following in addition to all of the bonuses from the Complete Bundle: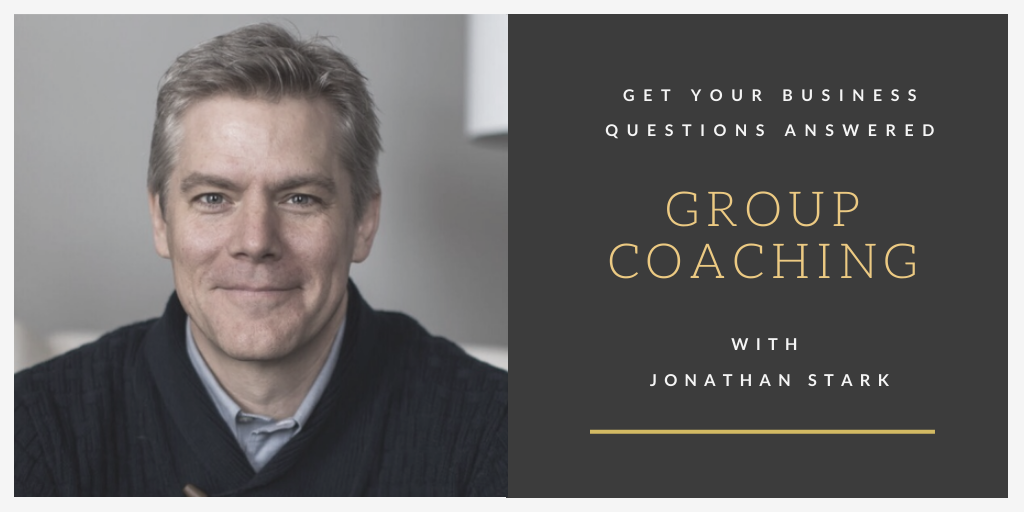 Three full months of membership in Jonathan's Group Coaching community
Valued at $297
Get the answers you need at a price you can afford with my group coaching membership community.
When you join your colleagues in my group coaching community, you'll get:
Instant access to an archive of more than 150+ hours of Q&A
A searchable database of 700+ individual questions with video answers
Invitations to all future live sessions to get your questions answered
By popular demand, I have added a private audio podcast feed of past group coaching live sessions so you can binge listen to the back catalog while walking the dog, washing the dishes, or whatever else you do while listening to podcasts.
Group Coaching also includes membership in a dedicated Slack channel for 24/7 asynchronous discussion, and a searchable knowledgebase of all my email sequences, business templates, coaching questions, daily emails, and more.
Amazing talk today, Jonathan! In one fell swoop you have solved a few of my biggest frustrations (niggly scope creep, competing on price, etc.)

— Meredith Eisenberg
---
I used Jonathan's retainer template to land a support and mentoring contract. The client got peace of mind and the assistance they needed, and I got an effective hourly rate of close to $1,000!

— Ben Clinkinbeard
---
WIN! just got back a signed proposal for a retainer client using Jonathan's exact template and won the deal! Client went through my ISO roadmap first and was happy to move forward with the planned proposal. The extra awesome thing is she wants to move up to option 2 of the proposal in 3 months!

— Isha Bell
---
Jonathan - I used your proposal as a template for a job I pitched yesterday. They LOVED it. Not only did they love it, they picked option 3 (the highest priced option) and want to put me on retainer after the final project payment. And as you suggested, I asked for 50%/50% with a set final payment date and they agreed - it's freaking brilliant! Because of your instruction this month, I had the balls to ask, and the client didn't bat an eye. I never thought about fixed date before but will never do it another way. Thanks!

— Lisa Ellington
---
Your Purchase Options
Products
The Book Bundle
Complete
Bundle
Complete Bundle + Coaching
Hourly Billing Is Nuts
in PDF, MOBI, and EPUB eBook formats
✔︎
✔︎
✔︎
Hourly Billing Is Nuts
in M4B and MP3 audio formats
✔︎
✔︎
✔︎
Learn Your Lines
57 page handbook
-
✔︎
✔︎
Pigeonhole Yourself
57 page handbook
-
✔︎
✔︎
How to Increase Your Income
90 minute video
-
✔︎
✔︎
How to Price Your Services
55 minute video
-
✔︎
✔︎
How to Write Proposals That Close
69 minute video
-
✔︎
✔︎
How to Prevent Scope Creep
54 minute video
-
✔︎
✔︎
How to Handle Deadlines
40 minute video
-
✔︎
✔︎
Group Coaching Community
Three full months of 24/7 access
-
-
✔︎
Coaching Resource Library
Email sequences, business templates, checklists, SOPs, and more
-
-
✔︎
$49
$119
$249
---
"Billing by the hour rewards inefficiency at every level and encourages potentially wasteful, premature and unrelated work."
---
But Don't Take My Word For It...
Here's what other folks have said about my advice on hourly billing, value pricing, and growing a consulting business:
Every freelancer that bills hourly should be FORCED to read this book. Hourly billing destroys your ability to grow your business while hurting your clients at the same time. Jonathan's book spells this out with crystal clarity along with the how to implement the alternative.

—Matt Inglot, Agency owner and host of Freelance Transformation
---
Jonathan is an absolute legend when it comes to ditching hourly billing. He has personal experience in value pricing as well as experience with helping others implement it. I have purchased other books on this subject and never recommended those books as they were dry, overly technical and made the whole topic too complicated. Hourly Billing Is Nuts is the opposite of those books. 2 thumbs up.

—Casey Stevens, Boss lady at Kiss Automation
---
Jonathan, you finally convinced me to drop the hourly rate. I'm done. I've now sent out two quotes without hourly rates. Just wanted to say thank you.

—Greg Colker, founder & owner of In Media Res
---
I had a potential client haggling with me about a quote. I took Jonathan's advice and within 48 hours the client had agreed to my original price and was ready to get started immediately.

—Philip Morgan, author of The Positioning Manual
---
Damnit, I wish I had the Stark mojo two months ago!

—Chris Ferdinandi, Go Make Things
---
Jonathan goes out of his way to help you and will ask and say the things that—though you might not always want to hear them—are crucial to being successful.

—Don Levan, Vanguard CS
---
I wish I could turn back the clock and I would have hired Jonathan when I first started my business - it would have saved me years of struggling.

—Geneve Hoffman, 16 Hoops
---
Great book on changing your mindset of how to bill clients.

—Gregg Shanefelt
---
About The Author
Hi! I'm Jonathan Stark and I was a software consultant for the better part of fifteen years. I've given sold out talks on three continents, I am the author of five books, and I have helped brands like Staples, Time, T-Mobile, and others with their software strategy, tactics, and training. (You can check out my press page for more info.)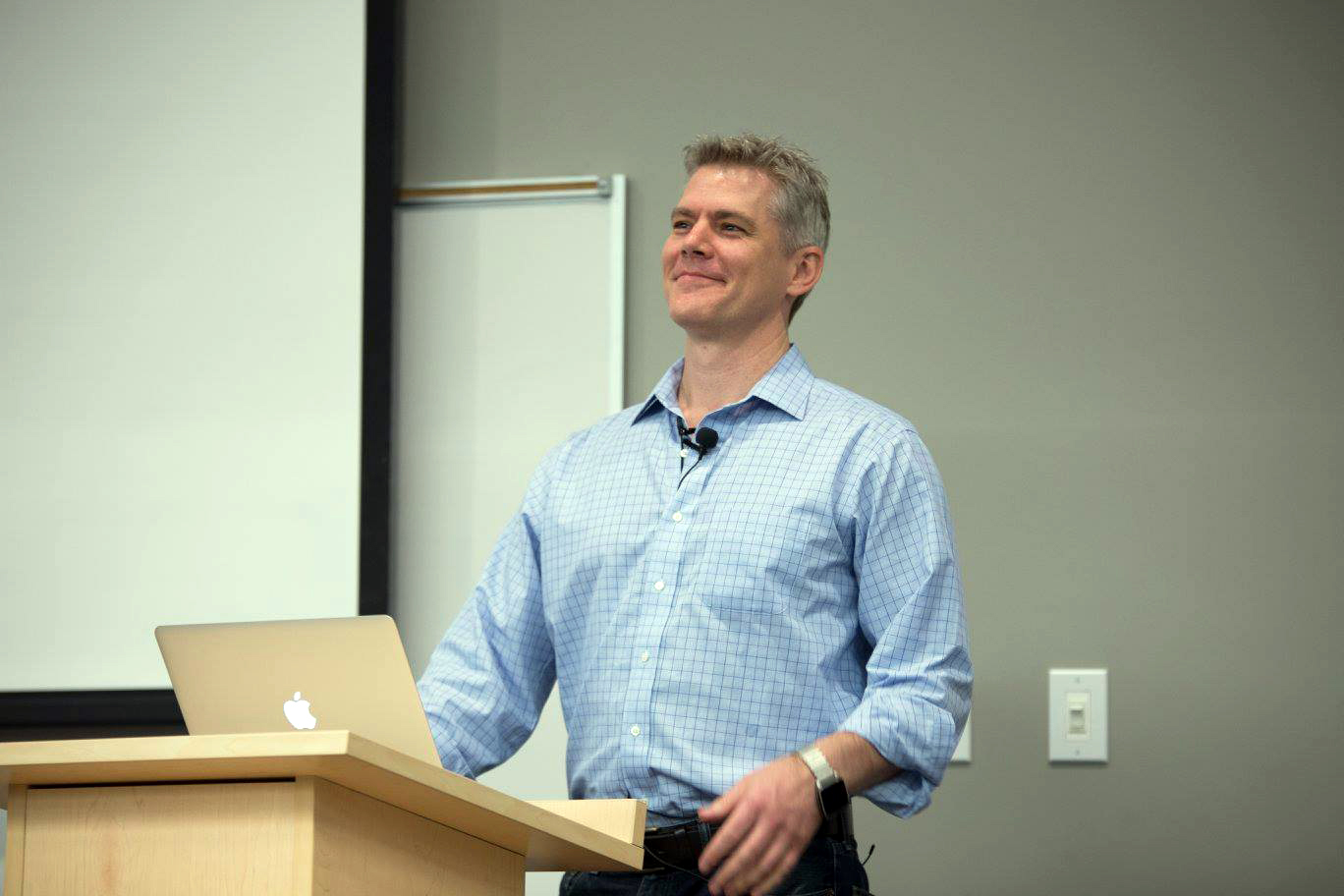 In my first year as a solo consultant, I doubled my income by ditching hourly billing for value pricing. I have over a decade of real-world experience successfully applying value-based theories to my own consulting work and that of 100+ business owners I have counseled. These days I routinely command an effective hourly rate of $2000+ per hour.
The unconscious acceptance of hourly billing as the best and only option for selling services literally keeps me up at night. In fact, I consider it my mission in life to rid the earth of hourly billing.
Toward that end, I am publishing this book of my essays on the subject. It is my sincere hope that it will help you convince your colleagues, your clients, and maybe even yourself that hourly billing is nuts.
What Are You Waiting For?
You're running out of web page! Don't waste another day trapped by a decision that you never consciously made.
---
---
Wait! Don't buy this book if...
Don't buy this book if you actually enjoy when your clients do the following:
Haggle down your prices
Second-guess your timesheets
Call you a "resource" to your face
No-show to meetings you've scheduled
Take forever to reply to your emails, or never reply at all
---
Not ready to buy now? Take my free 6-day email course to test drive these ideas risk-free.
---